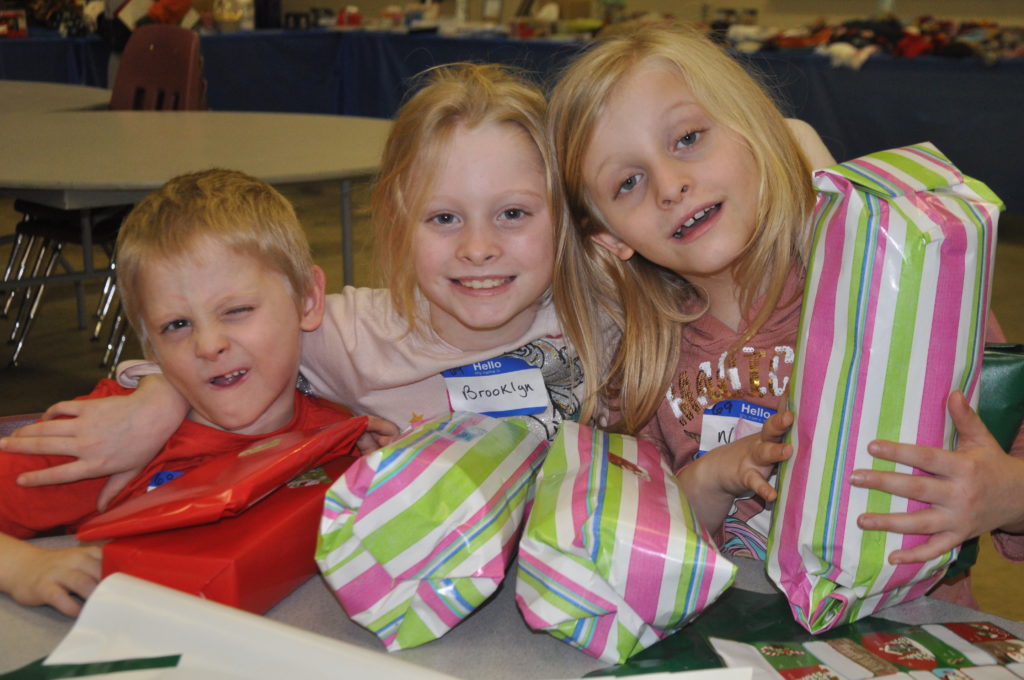 God's Appalachian Partnership held four Christmas Stores and the Parents' Store in the month of December, as well as our normal four days of Distribution. It was a busy time of wonderful ministry. There were a total of 696 children shopped for during the Christmas stores and a total of 143 children shopped at the Parents' Store.
It was Leslie's (name changed) first time at the Christmas Store. As she sat in the cookie room waiting, she had lots of questions on how things worked. She was so excited about being able to shop for her little girl that her face was beaming. Finally, her name was called and her personal shopper greeted her and began to explain the shopping process to her. As she began she was quiet and focused. Then she spotted a Baby Alive doll that her daughter had been wanting. She asked if she could have it and the reply was yes, plus you still have more points. Leslie began to explain that this doll was all that her daughter was wanting and that she didn't know how she was going to get it. Her personal shopper explained, "God provided this doll for you to show you that He will provide for your every need. He cares about even the smallest needs in our lives. He also provided this to show you both how much He loves you! But, as wonderful as this gift is, He gave an even greater gift. It was the very first Christmas gift ever given. It was His Son Jesus."

Thank you for partnering with us to purchase this Baby Alive doll and providing the opportunity to share the Gospel with Leslie and others like her this Christmas. We continue to pray that every toy will be visible reminders of the Gospel and God's love to each family that received them this past Christmas.