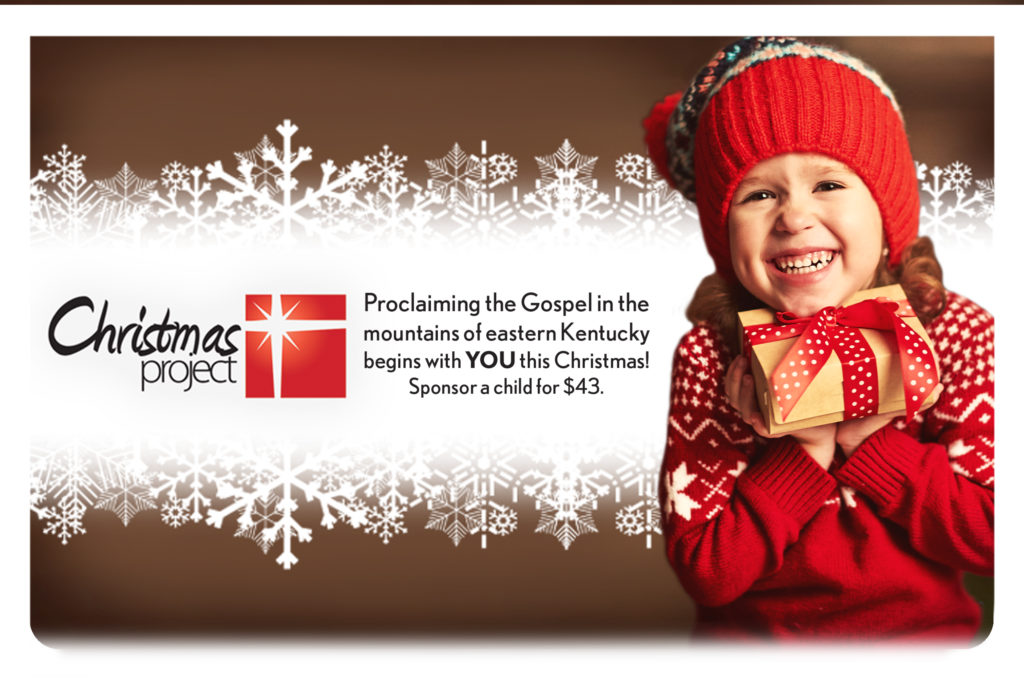 We are gearing up for a busy, ministry packed Christmas season at God's Appalachian Partnership. Due to COVID-19, Christmas Project 2021 will look different this year compared to previous years. However, one thing will remain the same: as families receive needed Christmas gifts they will continue to hear the Gospel message! Christmas Store will be a drive-thru ministry this year. As we register each child we will be taking an interest inventory for gift ideas. And even though we do not start our Christmas project signups until this month, we have been receiving calls for weeks now. It would be easy to allow ourselves to become overwhelmed but we know and trust that God will provide for that which He has called us to do!
GAP began to have sponsorships for the Christmas Project in 2001. Since 2008, the sponsorship amount, per child, has been $35. Now, 13 years later, we see the need to increase that sponsorship amount to $43 per child. The cost of quality gifts has increased, especially gifts for teenagers. $3 of every tax-deductible gift will cover administrative costs and $40 will be used to purchase gifts. Administrative costs include the design and purchase of GAP's annual Christmas ornament and materials that are used to present the Gospel.
We are grateful for all our partners. If you are unable to sponsor the entire $43 please give as you are led. Every amount, not matter how great or small, will be used to glorify God! Your faithful partnership in ministry is a blessing and allows us to share the Gospel with families in our area! Please consider sponsoring a child today!