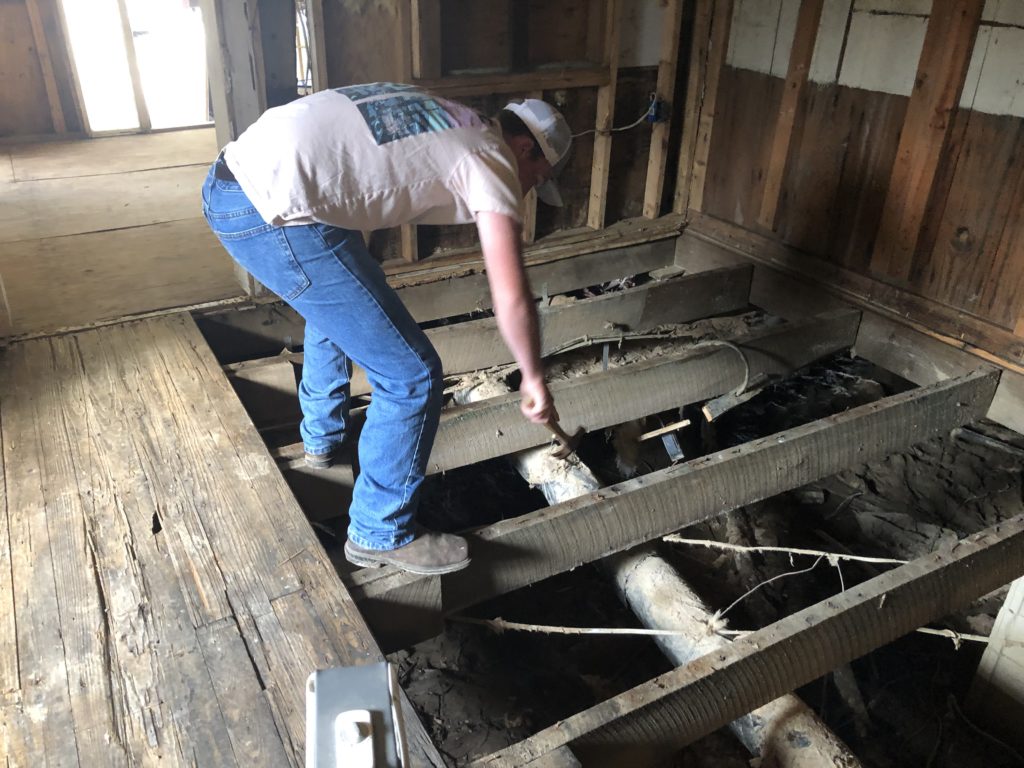 We are almost three months out from the July 28th flood that devastated eastern Kentucky. In the midst of all that has transpired, God has miraculously been at work! First, I praise God for you! God has used YOU, our prayer and financial partners to support us in ways that is indescribable! Your partnership has enabled us to sometimes be the first responder, the resource provider, the shoulder to lean on, for numerous families affected by the flood in our area. We continue to be able to purchase new appliances, building supplies, household goods, etc. to hurting families while ministering to their spiritual needs. Thank you for your generous and loving gifts that allow us to meet our communities at the point of their need and share with them Jesus!
Secondly, I praise God for the rebuild groups that have already came and who are planning to come in. Seasons have changed which means a change in temperature and a renewed urgency for rebuilding flooded homes. Our brothers and sisters from SC not only responded immediately by sending disaster relief (DR) teams for several weeks but one team has come back and worked on rebuilding the house they tore out. At least two other DR teams from SC have brought in needed household supplies and just this week the SC state DR office sent gift cards they collected at a state-wide DR training. Next month, another SC DR team will arrive to work on a couple houses they tore out. Dallasburg BC from northern KY was one of our first teams to come and help with rebuild. They will be coming back again next month. Smoke Rise BC from Stone Mountain, GA, FBC Mt. Vernon, KY, Lawndale BC, NC are just a few coming aside us helping with rebuild. Praise God for these who are willing to "stand in the GAP" and share the love of Christ with the hurting in our region.
There are many different ways we are ministering to families affected by the flood but one way soon will be through our Christmas Project for those with children. We anticipate a few more families than last year due to the flood so I would encourage you to consider sponsoring a child this Christmas Season. You can donate and sponsor a child by clicking the donate now button at the bottom of the newsletter or on our website and write in the memo Christmas Project. Each child can be sponsored for only $43. All gifts are tax-deducible.