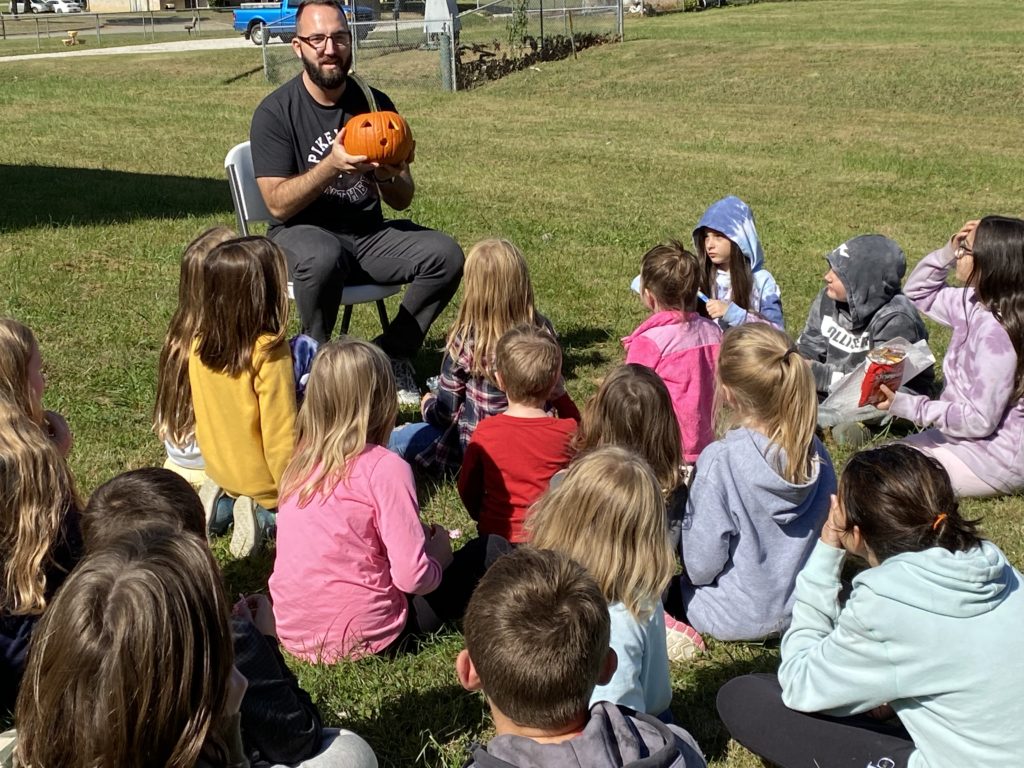 It is hard to believe that fall is here in the mountains but it is evident everywhere you look with the trees full of colorful leaves. The cool crisp mornings are a reminder that winter is just around the bend. God in all His splendor displays His majesty through creation especially during the changing of the seasons. Just as the seasons change, there are so many things in this world that are constantly changing. Yet we serve God, who has always been and who will always be. He is unchanging!
On October 8th, God's Appalachian Partnership along with a team from First Baptist Church of Pikeville, held a fall festival at the Left Beaver Townhouses. This is an apartment complex where we had hosted Day Camps this past summer ministering to the children. The purpose of the event was to reconnect with children and their families while continuing to share the Gospel with them. 21 children and 10 adults attended the event and we had a wonderful afternoon of ministry.
The festival consisted of different games for the children and families to play, pumpkin station where they could decorate their own, craft station where they could paint a fall sun-catcher, cupcake walk, food and prizes. Pastor Keenan, who is the Student Pastor at FBC Pikeville did a wonderful presentation of the gospel using a carved pumpkin. The children and parents were so appreciative and thankful for the event.
As we were loading up to leave, a couple of the kids asked if we could come back next Saturday. Followed by, "When are you coming back?" As I type these words, those kids' voices are heavy upon my heart. They just want to be loved. Many do not have a positive male role model in their lives. At their young age, they have already experienced far too much. So much hurt, pain and sorrow that a child should not have to deal with. Perhaps, you have ministered at Left Beaver Townhouses alongside of us before. You may remember these kids' faces or one of them by name. Please join us in praying for them and this entire community. What they need is the Hope found only in Jesus Christ!